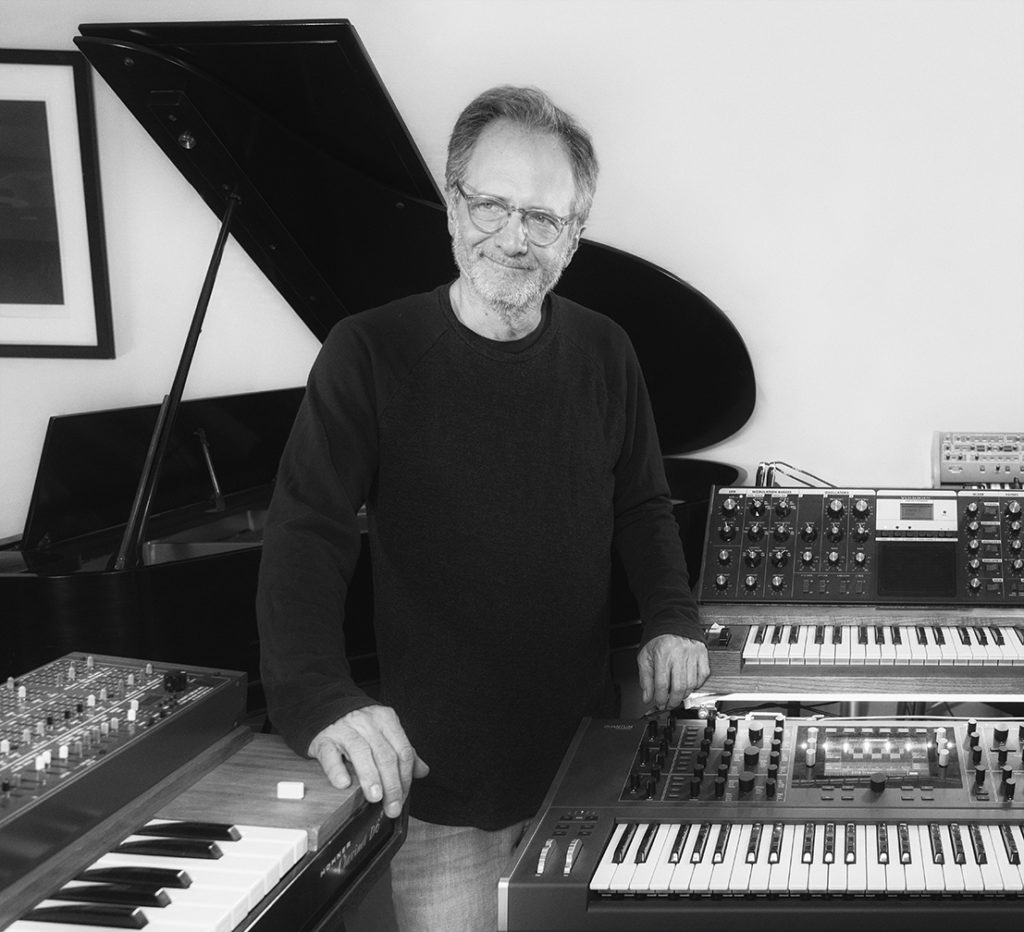 Daniel Stein began studying music at the age of seven with the five free lessons that came with his first piano. years later, he graduated from the Berklee College of Music.
Dan's focus is working with live musicians and organic elements combined with modern synthesis to create evocative scores. His fascination with synthesizers and electronic music began with the music of Tangerine Dream, film scores by Wendy Carlos and Brian Eno, as well as fusion and progressive rock pioneers.
Dan started his professional career as a studio musician in New York City playing keyboards on records, soundtracks, and jingles. He found himself composing at many of the sessions he was working on and in 1988, he moved to Los Angeles when he was accepted into USC's graduate program "Composition for Film and Television".
Since that time, Dan has been composing, arranging, and playing music on countless shows and films. He has worked with musicians including James Taylor and Joe Cocker. In the early days of his career, Dan worked on the score for films such as Ace Ventura and Mambo Kings, produced themes and score for Disney and Jim Henson. He was signed to Herb Alpert's publishing company Rondor Music where he was positioned as a film and television composer among some of the world's top songwriters.
More recently, Dan wrote and produced the music for the PBS series Market Warriors and has contributed to scores for Sixty Days In, Making the Cut with Ray Romano, as well as many other popular shows. His work in television scoring also includes close to one hundred national commercials where he specialized in orchestral and Mancini like scores, including work for Miller Lite, Got Milk?, Apple Computer, Nike, and Chrysler Motors.
Surrounded by keyboards in his studio, vintage and modern synthesizers, as well as vintage acoustic instruments, Dan recently competed the score for the film Devils Food Cake, currently screening in festivals worldwide.  He is actively scoring documentaries and short films.
Daniel is also an accomplished photographer, LAPPC architectural photographer of the year in 2018. See his work HERE.
Still known as Danny from his New York days, you can click HERE to checkout his jazz/fusion album Time Machine.